Powder Coated Anti -Climb High Security Airport Fence Panels
Powder Coated Anti -Climb High Security Airport Fence Panels

Airport fence is generally Y-shaped Post, fixed with razor Barbed Wire on top, which greatly increases the security performance. The mesh under the razor has simple structure and easy to transport. It is installed without any requirement for terrain, highly adaptive for bending zone.
It is mainly used for protection and safety around the airport.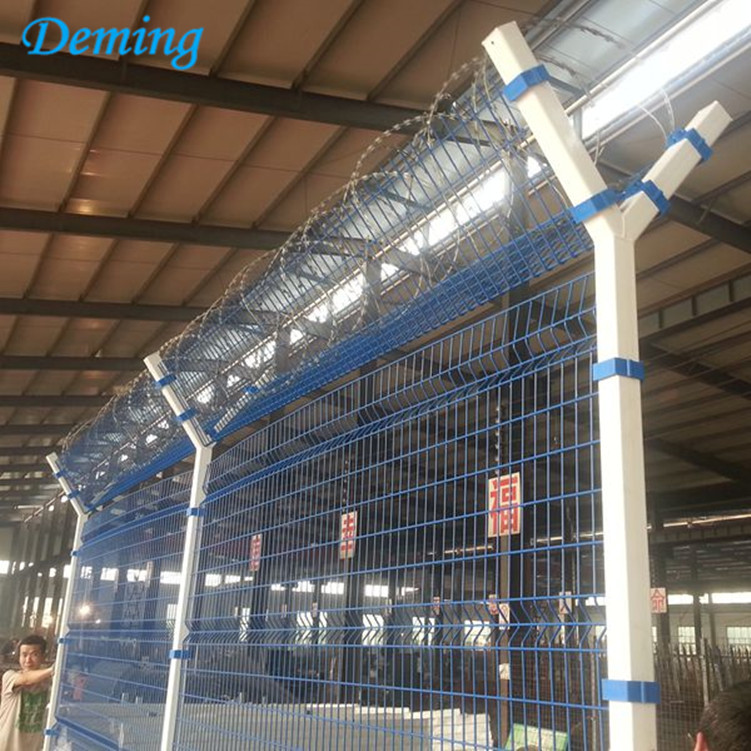 The system designed to give attractive, long lasting and secure perimeter protection for retail, industrial and commercial properties, schools, and public utilities, it is ideally suited for electronic alarm and detection systems, Military, airports, secure units and prisons.